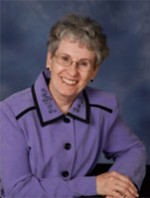 I am a transplant from Brooklyn, N.Y. where I was born and raised. I have two daughters, one granddaughter and one grandson.  I worked in the Criminal Court system for over 17 years then became a stay-at-home mom.  I volunteered at St. Gregory School and the Lord called me into the Catechetical Program teaching 2nd and 3rd grades. I continued my studies in Religious Education and I eventually became Sacraments Coordinator. I left there to become the Religious Education Coordinator in another parish. After 10 years, I retired and moved to Anthem for several years.
Again, the Lord called me back into ministry. I started an RE program for the Catholic Community of Anthem for two years.
We joined St. James in 2004. We became Liturgical ministers; facilitator for Family Time, volunteered receptionist. Due to my husband's health, we moved back to Phoenix in 2005.  A week later, I joined the staff on a part-time basis as an administrative assistant. My duties changed when I joined the RE formation department.  It is very rewarding to watch people grow in faith as they learn more about Jesus and prepare for sacraments.
The Lord has blessed me being part of St. James. After 30 years of ministry, I am still growing in faith and knowledge of God, who is Love; who is filled with compassion and mercy for his children.  Spending time before the Blessed Sacrament gives me peace and an assurance that God is with me always.
My passion outside the office is managing and operating the parish gift shop as a volunteer.  This year we celebrate the 9th Anniversary of the shop. We always need volunteers. Many hands make light work!