St James Roman Catholic Parish is a warm and welcoming,
Christ centered community, dedicated to the service of all.
New Ministry
Introducing the Active Community Extraordinaire (ACE) where parishioners can fellowship while crafting, sharing their hobbies, playing a variety of games and other fun activities. Mondays from 12pm – 2pm in the parish hall.  If you need transportation, call the parish office to sign up for a carpool. We look forward to seeing you!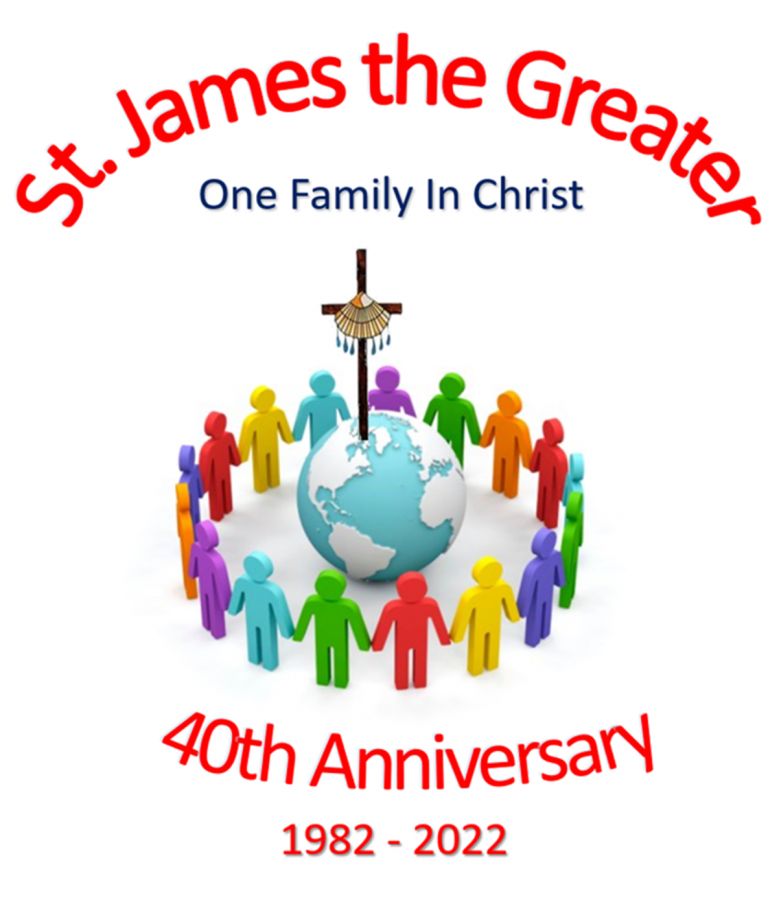 Save the date and mark your calendar to join us on Saturday, November 5th, for a St. James 40th Anniversary celebration where you can taste the diversity of our parish. Watch for more information coming soon.  If you have a favorite ethnic or regional food you'd like to showcase, please leave your name, contact information, and type of food for the Pastoral Council in the front office.
Bishop John Dolan and Bishop Eduardo Nevares will be in attendance and will concelebrate Mass at 4 PM with Fr. Ben and Felix.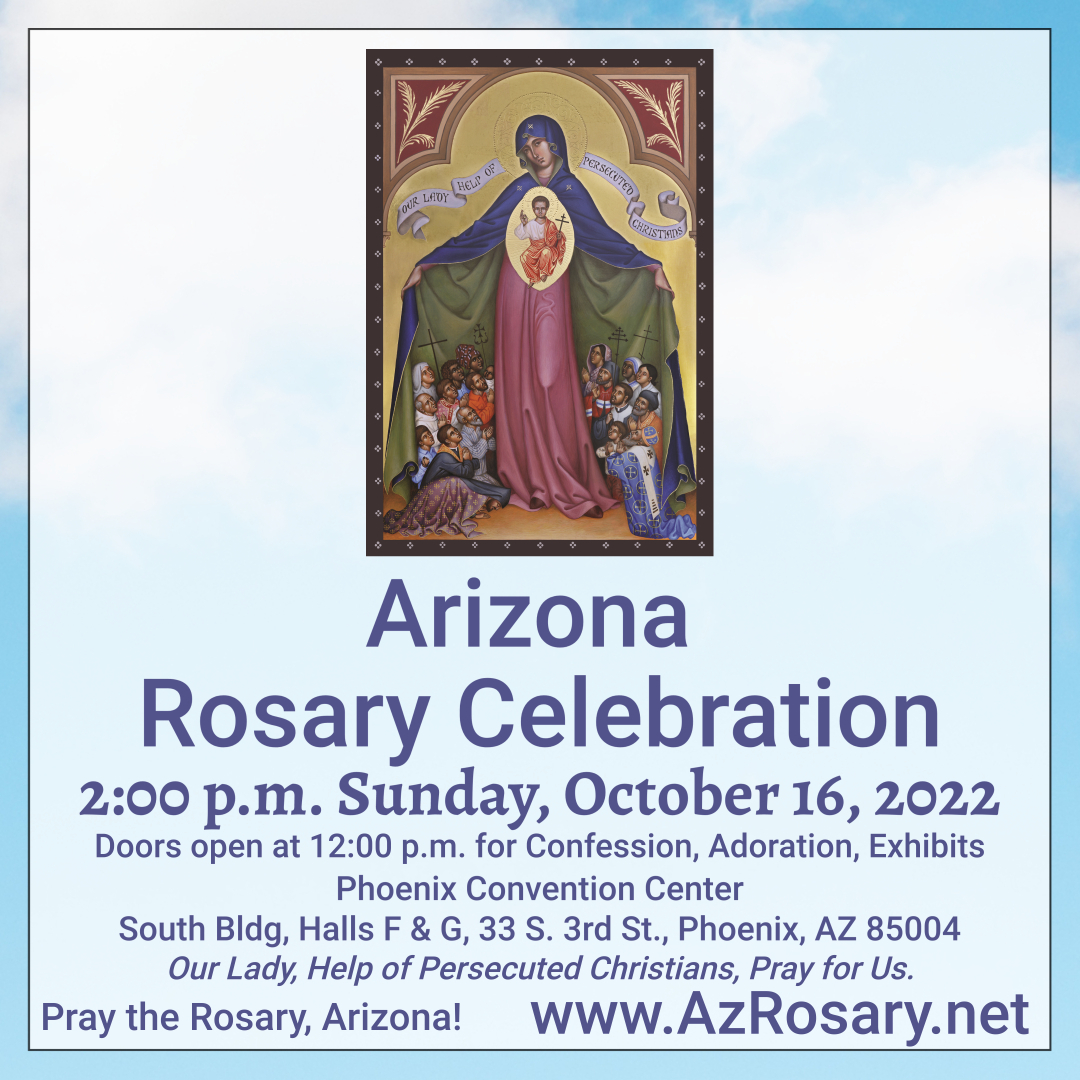 Rosary Celebration
Bring family and friends to the Arizona Rosary Celebration on Sunday, October 16, 2022, from 2:00 p.m. to 4:15 p.m., at Phoenix Convention Center, 33 S. 3rd St., South Building, Halls F & G, Phoenix AZ 85004. 
FREE ADMISSION. There's plenty of room for everyone. Let's pray the rosary, Arizona!

St James Gift Card Program
The Gift Card program helps earn money for St James! You choose the cards you want to purchase, pay face value of the card, and St. James will receive a percentage of the sale.
Stop by the Parish Office to place your orders by October 16, 2022.
With a little bit of work on your part and no extra money out of pocket, this program raises money for St James!

St James Gift Card Program