St James Roman Catholic Parish is a warm and welcoming,
Christ centered community, dedicated to the service of all.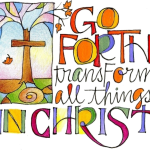 Catechists Needed
Our Faith Formation program is looking for dedicated individuals who want to share their faith with our young people. We are in need of classroom Catechists and aides.
All materials, training and ongoing support will be  provided. 
Please call the office for more information.
Those interested must be willing to receive Safe Environment Training.
Please prayerfully consider donating your time.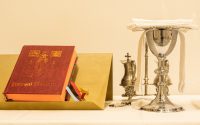 Return to Original Mass Schedule
Welcome back to the regular Sunday Mass schedule:
7:30 am, 9:00 am, 11:00 am
2:00 pm (Spanish) and 6:00 pm

St James Gift Card Program
The Gift Card program helps earn money for St James! You choose the cards you want to purchase, pay face value of the card, and St. James will receive a percentage of the sale.
Stop by the Parish Office to place your orders by August 15th.
With a little bit of work on your part and no extra money out of pocket, this program raises money for St James!
St James Gift Card Program