St James Roman Catholic Parish is a warm and welcoming,
Christ centered community, dedicated to the service of all.
Movie: Unplanned
What really happens at Planned Parenthood? Join us to see the movie, UNPLANNED.
Sunday, October 13th @ 3 p.m. to see and hear the truth.
Sponsored by St. James Pro-Life Ministry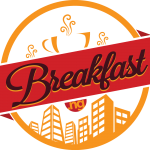 Community Breakfast
Meet the St. James pastor, staff, council members and welcome new St James parishioners at the Fall Community Breakfast.
Sunday October 20th
8:00 AM to 11:00 AM
St James Gift Card Program
The Gift Card program helps earn money for St James! You choose the cards you want to purchase, pay face value of the card, and St. James will receive a percentage of the sale.
Stop by the Parish Office to place your orders by Sunday, October 20th.
With a little bit of work on your part and no extra money out of pocket, this program raises money for St James!
St James Gift Card Program